Consultant
Updates
CONSULTANT APPOINTMENTS AND RETIREMENTS
In 2019, Miss Carol Makin, Mr Robert Kiff and Dr George Oswald retired from their posts at the MSG.
Miss Makin, Consultant General Surgeon arrived in Guernsey in 2010, with Mr Kiff, also a Consultant General Surgeon arriving 18 months later to join Miss Makin in a novel job share arrangement at the MSG. Miss Makin and Mr Kiff retired from the MSG in September 2019, leaving with them a combined total of 85 years employment since qualifying as doctors in the 1970's.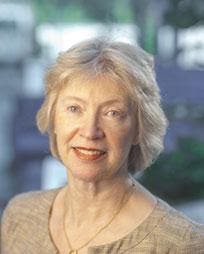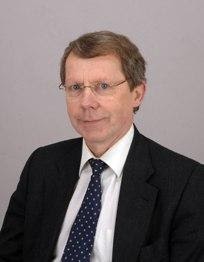 Reflecting on their move to Guernsey, Miss Makin and Mr Kiff said "The new challenges of the local medical system, working in a small community with fewer colleagues and no junior staff. However, it provided the opportunity to offer truly personalised care – supporting patients throughout their treatment. Over the last nine years working with the MSG there have been far more ups than downs. No question we would do just the same again. We love living on the island and have made many new friends. We are staying in Guernsey for the foreseeable future, so do say 'hello' when we pass in the street!"
Born and raised in Guernsey, Consultant General/Colorectal Surgeon Miss Rebecca Fallaize joined the MSG in July 2019 to replace Miss Makin and Mr Kiff. She is a trained laparoscopic surgeon and undertakes the majority of operations for colorectal and biliary disease through a minimally invasive approach. Aside from her broad general surgical experience, Miss Fallaize has a specialist interest in colorectal disease including proctological conditions, bowel cancer, inflammatory bowel disease, diverticular disease and pelvic floor disorders.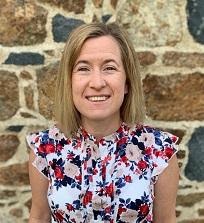 The MSG also saw its last founding member retire on 31 December 2019. Dr Oswald, Consultant Physician arrived in the Bailiwick of Guernsey in 1985 and was one of the 18 consultants that founded the MSG in 1992. After reflecting on his time here at the Medical Specialist Group, Dr Oswald says "I wish to extend to the people of Guernsey my thanks for their initial welcome, the acceptance of myself and my family onto the island, and for the invariable support of patients, friends and colleagues in the good times as well as the bad. I have been very touched by the many appreciations and tokens of thanks I have received."
Replacing Dr Oswald is Guernsey local Dr Kate Allen, Consultant Physician who joined us in January 2020.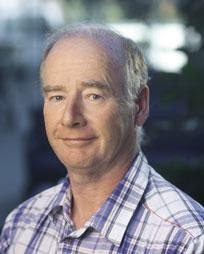 We were also pleased to see the arrival of three other new Consultants, Dr Brigid Hayden, Dr Kuttappan Manoj, and Dr Rebecca Cordingley.
Dr Brigid Hayden joined the MSG in January 2019 as a Consultant Obstetrician and Gynaecologist, with the role of Lead for Obstetrics. Dr Hayden spent fifteen years as a Consultant in Bury and Bolton, providing general gynaecological and obstetric services. In Bury, she took a lead role in the care of women in labour and delivery, especially those with conditions such as diabetes and raised blood pressure. She provides general gynaecological services with a special interest in gynaecological problems in young girls and adolescents.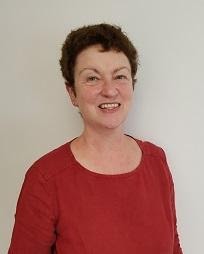 Dr Manoj, Consultant Gastroenterologist joined us in April 2019 from Wrexham Maelor Hospital and brings with him extensive experience in General Medicine and Gastroenterology, as well as procedure skills in Diagnostic and Therapeutic Gastroscopy, Colonoscopy and ERCP. This was an additional post which was recommended by the general medicine review in 2017 to help maintain the increasing demand on the service, which, prior to Dr Manoj's arrival was under considerable pressure and provided by a single-handed practitioner.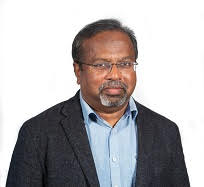 Our newest Consultant Paediatrician, Dr Cordingley arrived at the MSG in August 2019 from her previous position at the North Devon District Hospital. Dr Cordingley completed Paediatric training in 2016 and has been a Consultant at North Devon District Hospital for three years where she was the Lead for Paediatric Renal and Gastroenterology, and she was also actively involved with the Paediatric Diabetes Service.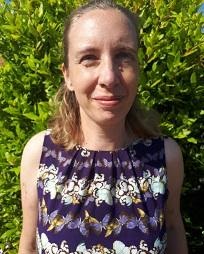 EMPLOYEE WELLBEING
The MSG invests heavily in the wellbeing of its consultants and staff. During 2019, 19 staff members successfully completed the UK recognised Mental Health First Aider qualification bringing the total amount of mental health first aiders in the organisation to 22.
CONSULTANT VOLUNTEER WORK
Dr Sandie Bohin, Consultant Paediatrician and Dr Michelle Le Cheminant, Consultant Anaesthetist gave up their time to volunteer in Vietnam in the summer of 2019.
Dr Bohin spent two weeks with Newborns Vietnam during her volunteering trip in Vietnam. The charity was set up by a British expat, Suzanna Lubran O.B.E in 2009. Her aim was to reduce perinatal mortality (deaths around the time of and up to 28 days after birth) by teaching neonatal care to Vietnamese doctors. Suzanna has achieved her aim and the project is being rolled out to other areas of Vietnam.
Almost all (99%) Vietnamese doctors have no specialist training and 'learn on the job'. This charity has developed a training programme for Vietnamese doctors working on neonatal units based on the UK Royal College of Paediatrics and Child Health postgraduate training programme delivered by UK neonatologists. For 10 months each year UK neonatologists from tertiary centres teach Vietnamese doctors in both the Vietnamese National Children's Hospital, their equivalent of Great Ormond Street Children's Hospital, and the Hanoi National Maternity and Gynaecology Hospital. Around 30 consultants have joined the programme.
Dr Bohin says "I spent almost all of my time on the neonatal unit at the Hanoi National Maternity and Gynaecology Hospital. This hospital delivers 60,000 babies per year, compared to 600 in Guernsey. There are only 14 doctors and one consultant for a unit with 80 cots and over 100% capacity. It is constantly busy with the arrival of extremely sick babies." Dr Bohin conducted a four hour ward round each morning treating extremely sick babies with advanced pathology and also delivered a lecture each day followed by assessments of doctors and a handover ward round at the end of the day. "The work was difficult as babies were so sick but it was extremely rewarding" said Dr Bohin. "The doctors and nurses were so very keen to learn and receptive to changing practice. They were so very grateful that UK consultants took the time to teach them."
Many babies required transfer to the Vietnamese National Children's Hospital. This hospital has 200 neonatal intensive care cots. Babies are transferred from a geographical area the equivalent of Brighton to Aberdeen. Babies would arrive to the hospital in a poor condition and Dr Bohin accompanied many babies on this journey.
The Vietnamese Government now embrace the charity, which has gone from strength to strength and want the charity to expand out of Hanoi to more remote areas. There is now a parallel programme for nurses.
Dr Bohin goes on to say "This was without doubt the best medical experience of my life. Working out of my comfort zone was challenging yet hugely rewarding. I aim to go again next year."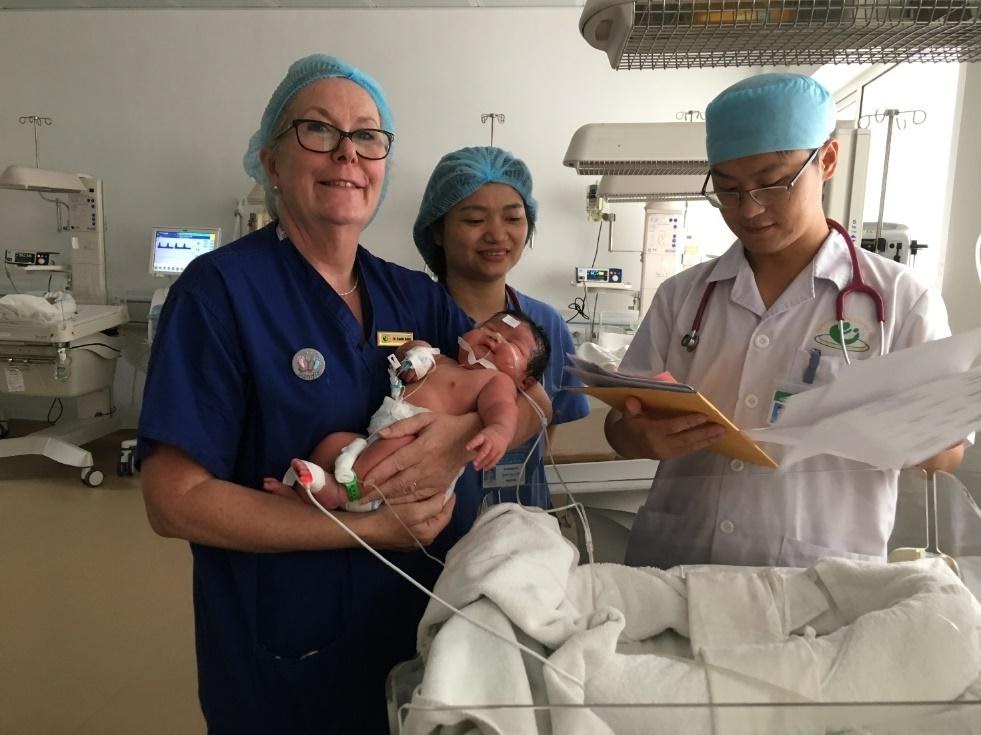 Dr Michelle Le Cheminant also travelled to Vietnam earlier this year to give her time to volunteer on the Orbis Flying Eye Hospital, a state-of-the-art ophthalmic teaching hospital on board a customised aircraft. Orbis is an international eye care charity that prevents and treats avoidable blindness and visual impairment. Through their long-term programmes, Orbis screens for and treats eye conditions, raises awareness about eye health, and trains and mentors local eye care teams in Africa, Asia and Latin America, where around 90% of people with avoidable vision loss live.
Dr Le Cheminant, who says she has always had a longstanding interest in training in low and middle income countries, spent her first week of the three week programme working with local anaesthetic doctors and nurses to teach skills in anaesthesia. This included anaesthetic pre-assessments in Hue Eye Hospital, ensuring that each patient is fit for surgery. Later that week Dr Le Cheminant spent her time between training on the unique aircraft and in the local hospital.
Towards the end of the week, a new anaesthetic simulation programme was delivered in the local hospital. Simulation has become a valuable training technique in anaesthesia as it provides an opportunity to practice uncommon scenarios. A recent donation from the John Ramplin Charitable Trust gave Dr Le Cheminant and the Orbis team a new addition to their training repertoire in the form of a fibre-optic intubation simulator – the ORISM. The ORSIM is a high fidelity system which allowed Dr Le Cheminant to train the anaesthetists in fibreoptic intubation, a valuable skill for managing difficult airways.
Dr Le Cheminant explains that the simulation training day was incredibly popular with the 12 trainees, many of whom had never trained in this way before. They were able to gain a hands on experience with mannikins in managing life-threatening scenarios by rotating around six different stations in small groups. Dr Le Cheminant says, "My trainees are committed and enthusiastic and with every successful case they grow in confidence. I feel certain that they will take on board the skills they've learnt and use them to help many more patients in the future."
Dr Le Cheminant says "It is the team approach to training that makes Orbis unique and is the key to sustainability. In Orbis programmes we train the whole of the local team required to safely perform a given type of eye surgery. The Flying Eye Hospital is itself a fantastic innovation and is equipped with the latest technology and training facilities. I will be sad to leave, but I'm proud of all we've achieved this week and I'm already looking forward to my next Orbis programme."
This was Dr Le Cheminant's second time volunteering with Orbis on a Flying Eye Hospital programme in Vietnam, this time based in Hue. Dr Le Cheminant first volunteered with the charity in 2017 in Vietnam and has also travelled to train fellow anaesthetists in local hospitals in Mongolia, China and Malawi.
Dr Gary Yarwood, Chairman of the MSG said "it's great that our local Consultants are happy to spend some of their annual leave helping train others in countries that don't have access to the same level of medical expertise that we take for granted; clearly Dr Bohin and Dr Le Cheminant's skills and knowledge have been a great benefit to Newborns Vietnam and Orbis.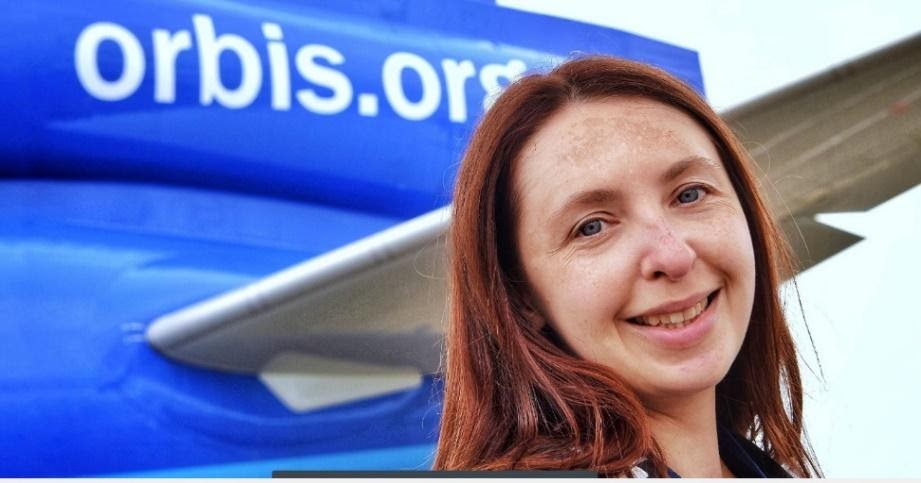 Next section
Home